Hardwood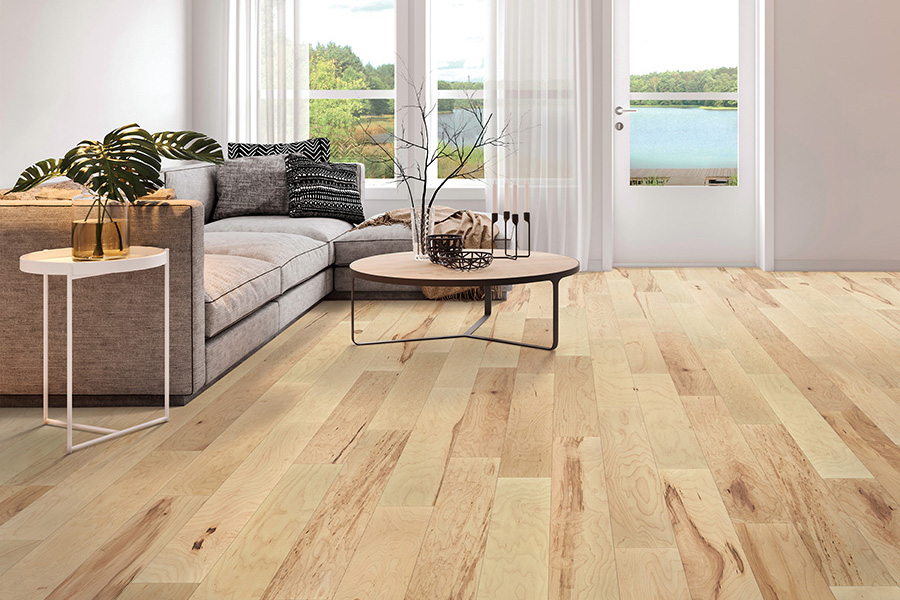 Unlike any other investment, new hardwood floors can refresh and revive your living space. Real wood radiates a feeling of warmth, luxury and comfort underfoot. The natural beauty of hardwood never goes out of style; it's been the floor covering of choice for generations. More than just beautiful on the surface – hardwood floors are rugged to the core making them durable, versatile, and designed to last. Investing in a hardwood floor adds value to your home unlike many other improvements.
Choosing the right hardwood floors for your home is a big decision, though wood floors can add a ton of value to any space, there are several considerations to think about before deciding on the best option for your lifestyle
We offer both solid and engineered hardwood from a variety of manufacturers including Mohawk.
In solid wood flooring, each plank is a solid piece of wood from the finest domestic and exotic hardwoods. These hardwood floors are best installed on or above grade. Wood species vary in hardness and light sensitivity, so keep foot traffic, furniture and light exposure in mind when choosing a species.
Engineered hardwood flooring is made from real hardwood with a cross-ply construction that resists expansion and contraction from humidity changes. It can be installed on any level.
Contact us today and we can help you make the best decision for your home.