Laminate Flooring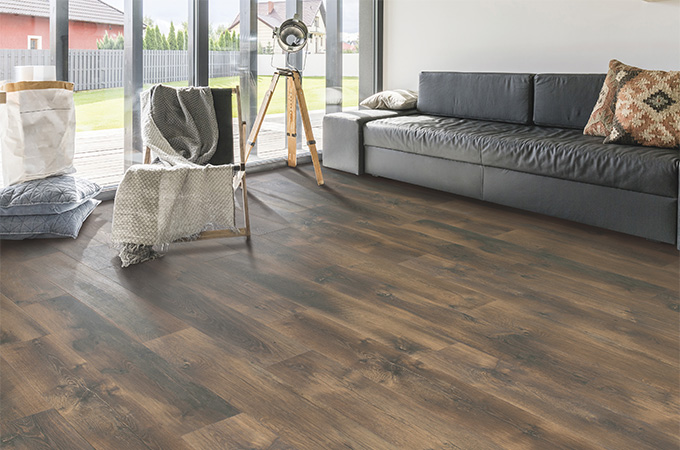 Our selection of laminate flooring, available in hardwood and stone looks, adds sophisticated style to your home for less. Laminate wood flooring is easy to install, easy to clean, and easy to maintain, making it a great choice for the way you live and for your budget.
One of the things that makes laminate a great choice for your floors is that it's environmentally friendly, often made with recycled materials and requiring no harvesting of trees. Laminate floors are incredibly durable and resistant to both staining and fading, providing worry-free assurance that the floor you love won't lose its looks year after year.
Don't hesitate to put the floor you love in foyers, hallways, high-traffic areas and in-between spaces. Direct pressure laminate surfaces are literally immune to spills, scuffs, stains and fading. Laminate flooring can be installed over just about and floor type including concrete, wooden subfloors and more. it's great for older homes too that have floor thickness issues with Its low clearance space height.
If you want the look of hardwood but not the cost, laminate flooring is a great option. And, maintenance is super quick and easy. Just clean with a vacuum, a damp cloth and the manufacturer's recommended cleaner.
There are many laminate patterns and designs available so stop by our showrooms or fill out the form above to learn more.